Hysteria Comes Monday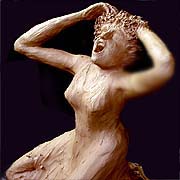 Are your ears bleeding enough yet? Too bad.
The surface-to-ear missiles have just begun. Prepare for hysteria on Monday and Tuesday as media galore gives you their opinion and spin on the 2006 Elections.
I will be paying attention to elections in Ohio, Pennsylvania, Virginia, North Carolina, Tennessee, Indiana, Montana, Illinois, Maryland, Southern California, New England, and the Pacific Northwest.
Non-political points of reference will include religion, Saturdays, Sundays, religion, NFL Teams, colleges, the BCS push, college basketball tip-offs, weather, black people, white people, and Latinos.
Happy turning-point in American History, y'all!